DigCompEdu Competence area
3.1 Teaching & 3.3 Collaborative learning
Minimum digital skills level of Students
Minimum digital skills level of Educators
Learning/Teaching situation
Teachers want to prepare tutorials and other learning resources for software applications.
Any kind of teachers or trainers. Beginners with basic level of digital pedagogy competences
Instagram is popular with young people, so it will be very engaging when a teacher uses it and gives a lot of choice.
Its use is more focused on mobile technology than computer, therefore, although we can access the Instagram website or download the app in Windows 10, if we want to use all the features of this social network we must do it from our mobile with its Android app or for iOS.
PC/laptop

Internet connection

Email account or phone number
This recipe involves the teacher using Instagram as tool to help deliver classes online. It can also be used as a tool to stream classes for students who couldn't attend the class.
It can take the form of a short video or photo, to inspire research, discussion and setting up activities for the class. It can be used to introduce an idea or theme which can be explored further with activities and tasks related to the idea or theme.
How to do it (step by step)
Step 1
Creating a profile on Instagram is quite simple and fast, for this we go to the main page of Instagram, or we download your application on our mobile and open it.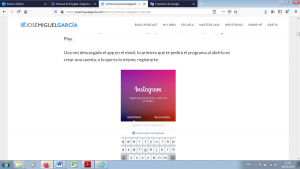 Step 2
Created our profile, it will be public and any Instagram user will be able to see what we share or follow us.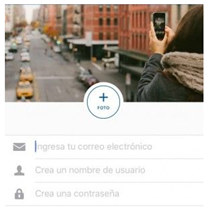 Step 3
Share the profile with your students; Search for your students' profile or ask them to add yours.
Step 4
Share your class by Instagram in a publication
– To create a publication we must select the icon of the square that contains the + symbol in the lower bar and the camera will automatically appear.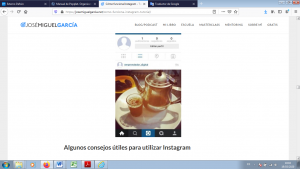 Step 5
Upload the photo or video for your session.
Step 6
Finally, add the text and the hashtags you want to share and select if you want it to be shared on one of your linked social networks as well.
For this recipe, Facebook with the option "Facebook live" can be used instead of Instagram.