As we have already commented throughout this toolkit, the idea of DigComp in general for citizens, and DigCompEdu in particular for teachers is to create a frame of reference to be able to assess the level of digital competence that professionals of the education and thus be able to see where to move forward and what to improve.
Education professionals in the 21st century need to master ICT in order to offer a higher quality of educational programmes.
In this section, we will present and analyze some existing evaluation systems and certifications for the digital competences that we can find at European and international level at the moment.
Europe: v-UPGRATeS (Erasmus+ Project)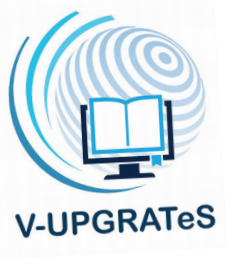 The v-UPGRATeS project aims to introduce a comprehensive program for the improvement of VET trainers and teachers' digital skills through an ICT assessment. An assessment tool has been created, so teachers can test their skills in a two-folded process. The tool was developed by the project consortium which consists of experts from five countries (Cyprus, Romania, Spain, Greece and Germany) on the basis of a digital competence framework. With the test results teachers can design their digital professional plan. This includes the enrolment in several online courses, which were developed by the v-UPGRATeS team. Thus teachers can upgrade their digital skills in an autonomous process. The skills then will be validated as teachers can get a certificate.
France: C2i y C2i2e
Since 2000, France has set up a computer system to certify computer and Internet skills, the B2i (Diploma in Computer Science and Internet) and the C2i (Computer and Internet Certificate). Four years later, the specialized C2i was established for professors whose exact title is C2i level 2 – Teachers (C2i2e), which became mandatory in the initial teacher training from 2007.
This certification aims to "verify the common and necessary professional skills of all teachers who exercise their profession in their pedagogical, educational and citizen dimensions through the following fields: the problems and challenges related to ICT in general and education, in particular, educational actions related to ICT research and the use of its resources, teamwork and networking, digital work environments and the evaluation and validation of ICT competences in the context of the curricular documents of the teaching programs. "
The official website of the C2i provides a test to get an idea of ​​the skills required and for the self-evaluation that takes as reference the following 9 points:
A1 Take into account the evolutionary nature of ICT;
A2 Integrate the ethical dimension and the respect of deontology;
B1 Appropriate work environments;
B2 Information Search;
B3 Visualize, secure and archive your data locally and in networks;
B4 Make the documents intended to be printed;
B5 Make the presentation of their face-to-face and online works;
B6 Dialog and communicate at a distance;
B7 Carry out collaborative projects at a distance.
Each of these points is available in a series of questions for the assessment of user skills. At the end of each part, the user obtains a result that provides the percentage valuation of correct answers and an indication of the questions about uncontrolled aspects that require training.
USA: NETS*T
Outside the European borders, we find the NETS * T: The International Society for Technology in Education (www.iste.org) has developed the National Standard for Educational Technology for Teachers (National Educational Technology Standards for Teachers – NETS * T), whose main document is based on five main lines:
Facilitate and inspire student learning and creativity
Design and develop learning and evaluation experiences typical of the digital age
Model learning and work in the digital era
Promote and model digital citizenship and responsibility
Participate in professional growth and leadership
SELFIE
SELFIE (whose acronym in English means "self-reflection on effective learning by promoting innovation through innovative educational technologies") is a tool designed to help schools integrate digital technologies in teaching, learning and the evaluation of the students. It can highlight what works, what needs to be improved, and what the priorities should be. The tool is currently available in the 24 official languages ​​of the European Union, and it is expected that more languages ​​will be added over time.
SELFIE gathers, anonymously, the opinions of the students; faculty and management team about the way technology is used in the center. For this, short questions and statements and a simple scale of assessment from 1 to 5 are used. The statements cover areas such as leadership, infrastructure, teacher training and digital skills of students.
The benefits of this tool are the following:
SELFIE involves the entire educational community – executive team, teachers and students – in a 360-degree process that covers many areas of school practice.
Because each center is unique, the tool can be customized. Your center can select and add questions and statements that suit your needs.
SELFIE allows all participants to answer questions that fit their experience as students, teachers or members of the management team.
SELFIE is free. The answers are anonymized and the data is safe.
You can perform the evaluation from a computer, tablet or mobile.
Once the self-reflection exercise is completed through SELFIE, each center will receive a personalized and interactive report with detailed information and a quick overview of its strengths and weaknesses.
UE: e-twinning
Although e-twinning is not strictly speaking an evaluation or recognition system, we believe it is important to include it in this Toolkit. It can help educators to develop their competences in general and digital ones in particular. And above all, being an Erasmus + program of the European Union.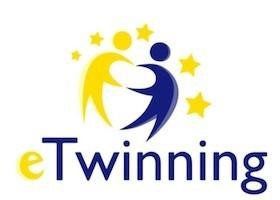 e-Twinninng is a platform financied by the European Union that offers a platform to educational teams (teachers, directors, librarians, etc.) of schools in any of the participating European countries, to communicate, collaborate, develop projects or which is the same, to feel and be part of the most attractive educational community in Europe.
e-Twinning promotes school collaboration in Europe using information and communication technologies (ICT) and supports schools by providing them with the necessary tools and services to facilitate their partnership to develop a common project. E-Twinning also offers free ongoing online professional development opportunities for educators.
e-Twinning was born in 2005 as the most important initiative of the eLearning Learning Program of the European Commission and since 2014 is part of Erasmus +, the European Union's program on education, training, youth and sport.
Within your website, it is important to highlight the following sections:
Accreditation.- This section contains everything the teachers need to know about the recognition of what e-Twinning offers: European Quality, National Quality or e-Twinning Center, as well as project awards.
Professional development.- From self-assessment tools (MeTP) and self-taught materials (self-taught e-Twinning) or online seminars, to didactic meetings and peer learning through the e-Twinning activities, any teacher can navigate in this different type of tools with those who improve in teaching and learning methods.